For Grantseekers
Evidence for Action has an open and rolling Call for Proposals, so you can apply any time.
What is Evidence for Action
Evidence for Action (E4A) is a Signature Program of the Robert Wood Johnson Foundation. We are committed to developing the evidence base to align with RWJF's vision to build a Culture of Health and commitment to advance health and racial equity. We do this by funding investigator-initiated research and providing technical assistance to researchers and organizations working in communities to evaluate interventions. 
Our Grants
E4A awards grants to encourage and support innovative, rigorous research on the impact of programs, policies, and practices on health and well-being, with a particular focus on research that will help advance health and racial equity.
Feature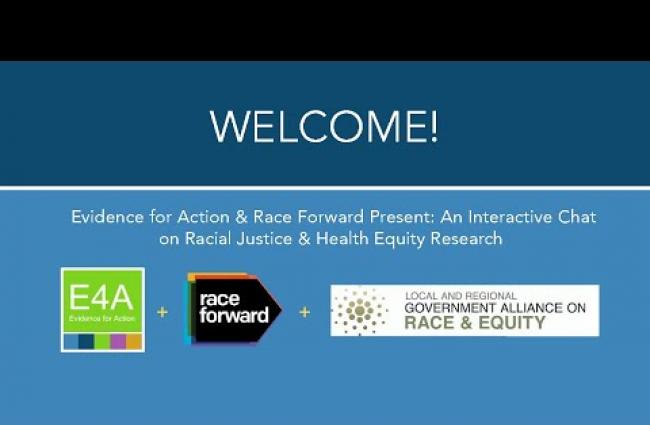 Dr. Janice Johnson Dias moderates a fireside chat on racial justice and health equity research - what the barriers are to achieving racial justice and equity through research and in research, as well as some of the potential solutions.
I am always thrilled to read about new ideas, ways in which we can advance our understanding to the end of informing policies that can create a healthier world.
Sandro Galea, MD, MPH, DrPH
NAC Chair, he/him/his