Project summary
This is the only workplace experiment to examine the health and well-being effects of a shift to more stable schedules in hourly retail jobs. The project team has completed a cluster-randomized experiment in which stores rather than individuals were randomly assigned to control and treatment conditions. The scheduling intervention took a comprehensive approach by targeting improvements to schedule stability, predictability, adequacy, and control. Results will inform policymakers, businesses, and academic researchers on how to reduce avoidable health disparities for low-income hourly retail workers.
Results
Worker experiences before intervention implementation:
47% of workers reported that their work schedule interfered with their sleep.
51% of workers reported at least moderate food insecurity in the past month.
26% were late on utility payments in the past three months.
19% delayed going to the doctor or getting prescriptions filled because of financial concerns in the past three months.
Effects of the intervention: 
Self-rated sleep quality improved by 6-8% on average as a result of the intervention.
The effects of the intervention on other health outcomes vary by subgroup. For example, the intervention reduced stress among parents and workers holding a second job.
Outcomes
Health: general health, perceived stress, psychosomatic health, psychological states of mind, schedule interferences in health, food insecurity
Other: general work-life conflict, financial hardship, supervisor support
Methodology
Analysis of a randomized experiment incorporating both a process and outcome evaluation. As part of the process evaluation, the investigators examine the fidelity of the intervention across stores and the intervention period and then conduct multivariate analyses to identify factors that explain variation in implementation. Qualitative interviews with store managers and focus groups with sales associates provide insight into implementation challenges and strategies. As part of the outcome evaluation, multi-level, generalized linear mixed models are used to estimate the effect of the store-level intervention on changes in employee-level health and well-being between baseline and intervention periods. Analyses examine how intervention effects may vary by employee race, gender and age as well as with nonwork demands such as caregiving, education, and additional employment. 
---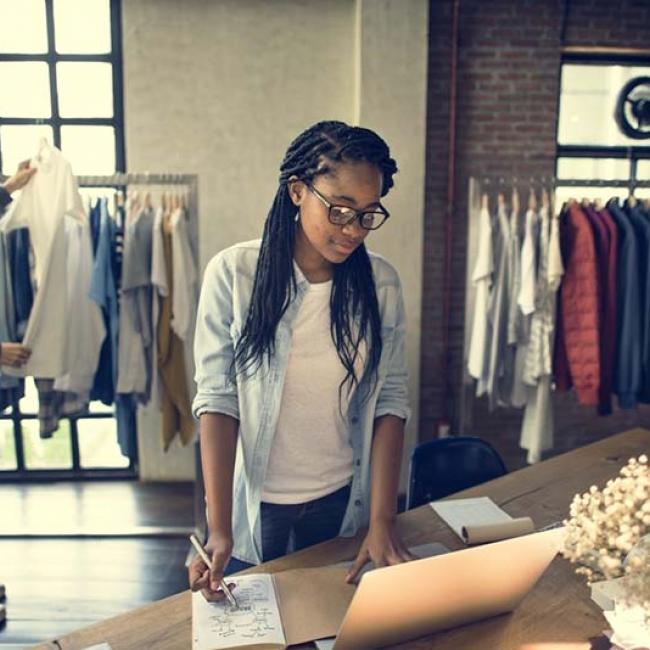 Grantee and Partner organizations
Principal investigators
Joan Williams, JD
Susan Lambert, PhD
Saravanan Kesavan, DBA